Sort by:
Results found: 0
6
15 February, 2016
Mazda CX-7, 2010
$16,000
Mazda's response to this problem is a broadened CX-7 range for 2010 that starts with a naturally aspirated 2.5-liter four lifted from the Mazda 6 sedan's engine room. Mated to a five-speed automatic and available with front-wheel drive only, it's a reasonably smooth operator. But more important, it's easier on the pocketbook—the base price for t...
Off-road vehicle, 6 cylinders V 2400, Automatic , Grey
Sponsored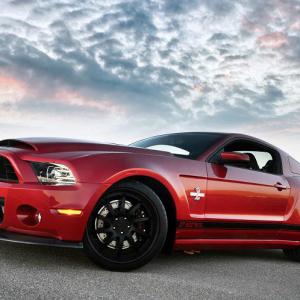 3
9 January, 2016
Ford Mustang, 2015
$56,000
The Super Snake from Ford is nickname for its legendary Shelby GT500 model. Well, this vehicle has become a part of the history and it took the place among other 'Stang classics in their museum. Shelby Automotive Museum will get another model from this lineup which started with CSX200, famous Cobra. However, 500 more 2014 Shelby GT500 Super Snak...
Sports car / Coupe, 8 cylinders V 4600, Automatic , Red