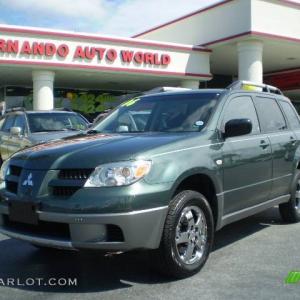 4
Mar 3, 2015
Mitsubishi Outlander, 2004
$8,200
The 2015 Mitsubishi Outlander Sport is powered by a four-cylinder engine, which is mated to a standard five-speed manual transmission or an optional automatic. Many reviewers complain that the Outlander Sport has limited engine power and slow acceleration on the highway. A few think it has adequate power for in-town driving, though most critics ...
Off-road vehicle, Manual, Green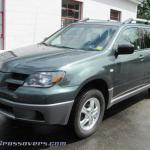 4
Oct 25, 2013
Mitsubishi Outlander, 2004
$10,000
This Outlander is perfect for someone with kids, or simply to have extra passenger and trunk space. It comes with all the power options you need, as well as some extras. Call or apply online today to get qualified for this cool little SUV.
Off-road vehicle, Manual, Green