Featured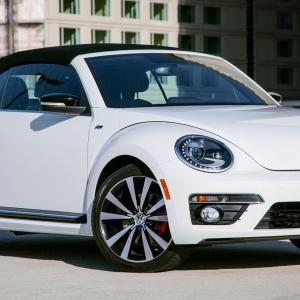 3
Mar 20, 2015
Volkswagen Beetle, 2012
$14,800
To the Geneva Motor Show 2012, the VW Beetle convertible was introduced as successors of the New Beetle Convertible and delivered in early summer that year, as a new car. The new VW Beetle Convertible is based on the presented in 2011 on Beetle coupe and has a fabric roof to meet the fresh air fanatics. In homage to the VW Beetle convertible, th...
Convertible, 6 cylinders R 190, Manual, White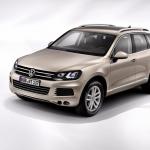 5
Oct 25, 2013
Volkswagen Touareg, 2013
$85,000
Touareg. Долго ждали. На первый взгляд изменения не стали революционными – внедорожник получил новое «лицо» в стиле современных моделей вроде Golf VI или Polo. Однако на самом деле кузов претерпел весьма существенные изменения. Вопреки всем слухам, второе поколение внедорожника не стало компактней, даже наоборот – он немного подрос в длину по ср...
Off-road vehicle, Manual, Charcoal