Enhanced Admin Dashboard, Plugin Installation & Fields Management
by Administrator on Nov 19, 2013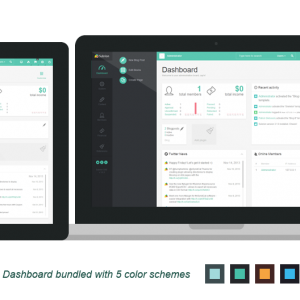 The brand new dashboard, along with its 5 bundled colours, is extremely easy on the eyes, and even simpler to use, thanks to bold menus and logically grouped tools and features which makes managing content a breeze.
This new user interface is sleek and organized, allowing you to access different areas of your Subrion admin panel with ease, whilst also displaying key content such as Twitter news and recent activity via the main dashboard.
Subrion CMS 3 also brings about remote plugin installation, which scraps the need for manual downloading and uploading of plugins via FTP.
Instead, a simple three-step process is all you need to worry about. Once you navigate over to the Plugins page on your admin panel, you can select the Remote Mode filter for your available plugins, and then click install. It's that easy.
Comments
No comments have been left here yet.
Actions
Latest Comments
hello,
I've just come from the Subrion forum and want time to test the comments. I have installed the plugin, but it still does not work. VII. I'm doing something wrong.
on Nov 13, 2014
about Lessons Learned From An App Graveyard
Morbi nec metus. Etiam sit amet orci eget eros faucibus tincidunt. Nam pretium turpis et arcu. Fusce risus nisl, viverra et, tempor et, pretium in, sapien. Vestibulum dapibus nunc ac augue.
...
on Nov 13, 2014
about Lessons Learned From An App Graveyard