How to install Subrion CMS?
by Administrator on Sep 17, 2012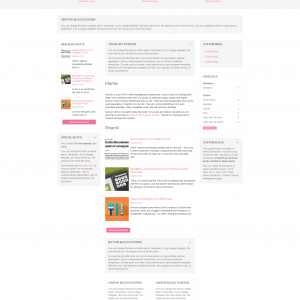 Thank you for purchasing Subrion CMS - the unique open source content management system that incorporates powerful packages of publishing, auto classified software, real estate classified, yellow pages script, and directory script. You can build your site without the need for any third party products. Subrion CMS has been built and is supported by a team of ZEND certified engineers. This is a system that can accommodate growth. Subrion CMS has reliable functionality and easy to use interface.
Subrion CMS is easy to install and simple to manage. Use it as a stand-alone application or in conjunction with other applications to create entry level sites, mid-sized or large sites. You can be confident that you will be able to invest in this system and continue to grow it to any possible level.
 
To install Subrion CMS you have to run installation file. In the example below we will use mysite.com as an example domain name. Whenever you see this name you have to substitute it with your actual domain name. We will also use subrion/ as the script root directory. If your directory differs from this one you also have to change it to your actual directory.
 
To start installation, run the installation script by typing the following URL in your browser: http://www.mysite.com/subrion/ (remember to substitute mysite.com with your actual domain name and subrion/ with your directory name).
 
Subrion installation process is divided into three simple steps. They are: Pre-installation check, License, Configuration. Let's review these steps in details.
Comments
No comments have been left here yet.
Actions
Latest Comments
hello,
I've just come from the Subrion forum and want time to test the comments. I have installed the plugin, but it still does not work. VII. I'm doing something wrong.
on Nov 13, 2014
about Lessons Learned From An App Graveyard
Morbi nec metus. Etiam sit amet orci eget eros faucibus tincidunt. Nam pretium turpis et arcu. Fusce risus nisl, viverra et, tempor et, pretium in, sapien. Vestibulum dapibus nunc ac augue.
...
on Nov 13, 2014
about Lessons Learned From An App Graveyard