Study: Largest U.S. group of poor kids is now Hispanic
by Administrator on Sep 30, 2011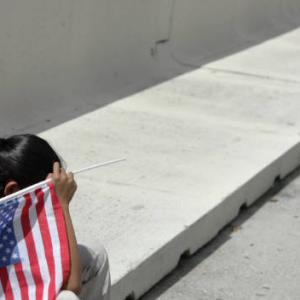 Los Angeles (CNN) -- For the first time in U.S. history, the largest single group of poor children in any racial or ethnic category is Hispanic, according to a new survey.
Calling it "a negative milestone" in Hispanics' explosive growth in the United States, the Pew Hispanic Center study said in 2010, 37.3% of poor children in the U.S. were Hispanic, compared with 30.5% white and 26.6% black.
The Pew analysis of new census data put the number of Hispanic children in poverty at 6.1 million in 2010.
This negative trend has emerged as the 2010 census confirmed for the first time that Hispanics are the nation's No. 2 group, surpassing African-Americans.
Hispanics now make up 16.3% of the total American population -- but in the youth demographic, Hispanic kids comprise an even bigger share -- 23.1% of U.S. children are Latino, the study said.
See how Hispanics drove the growth of the white population
The study found there are 6.1 million Latino children living in poverty, and more than two-thirds of them -- 4.1 million -- are children of immigrant parents. Of those 4.1 million, 86% were born in America, the study said.
The remaining 2 million poor Latino children have U.S.-born parents, the study said.
Prior to the recession, more white children lived in poverty than Latino kids, but since the recession began in 2007, those positions reversed, and the number of poor Hispanic children grew by 36.3% between 2007 and 2010, or 1.6 million, the study said.
The number of white and black children in poverty also grew, but not as big, the study found.
See how the white population changed in relation to minorities
The recession hit Latino families hard: the unemployment rate among Hispanic workers is 11.1%, compared with a national rate of 9.1%, and the household wealth for Latinos fell more sharply than for white or black families between 2005 and 2009, the study said.
Food insecurity also grew among Latinos, with one-third of households facing the problem in 2008, up from 23.8% the prior year, the study said.
Leaders of programs serving the poor said Thursday their experiences match the study's findings, which was released Wednesday.
In his twice-a-month acts of charity, Reverend Carlos Paiva has noticed the increasing number of Latino youngsters who arrive with their families at his Angelica Lutheran Church near downtown Los Angeles.
The church gives free rice, beans, potatoes, onions and fruits to needy families, he said.
"The numbers are growing," Paiva said about Latino kids who show up at the church with their families. "The average age of the people who come here for food is 10 years old."
Michael Flood, CEO of the Los Angeles Regional Food Bank, said his group's recent summer lunch program for poor children saw "a lot more kids from the Latino community."
"It worries us," Flood said. "Given the fact that the economy hasn't turned around, it's a more desperate deal."
Victor Martinez, director of programming at Bienestar, a nonprofit that runs nine health community centers in southern California for Latinos, said he was "sad and disappointed to see that my community is facing these problems."
"Especially for the more recent immigrants, they have more limited resources to work. We have more requests to go to the food bank and housing," Martinez said.
Comments
No comments have been left here yet.
Most Recent Articles
There are no articles yet.
Actions
Latest Comments
hello,
I've just come from the Subrion forum and want time to test the comments. I have installed the plugin, but it still does not work. VII. I'm doing something wrong.
on Nov 13, 2014
about Lessons Learned From An App Graveyard
Morbi nec metus. Etiam sit amet orci eget eros faucibus tincidunt. Nam pretium turpis et arcu. Fusce risus nisl, viverra et, tempor et, pretium in, sapien. Vestibulum dapibus nunc ac augue.
...
on Nov 13, 2014
about Lessons Learned From An App Graveyard