New blog posts
HTML block #1
You can change this block in admin panel. Remember, if you change template, this block will be lost. We advise you to clone this block.
Ne lorem percipit efficiantur mei, ius ut simul vidisse. An vel probatus explicari appellantur. Has et comprehensam interpretaris, quo no inimicus maluisset temporibus. Ea mea quod.
Key Ingredients To Make Your App Go Viral
Posted on Nov 19, 2014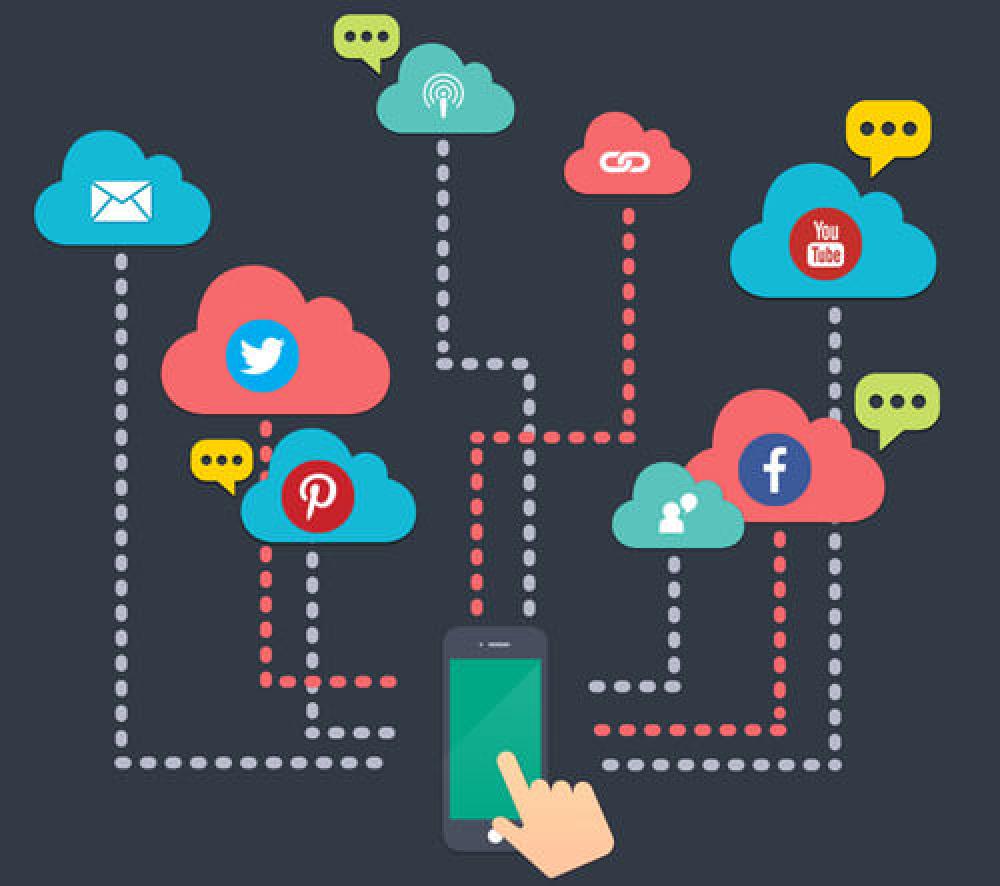 A viral app is the highest achievement on iTunes and Google Play. It's an app that customers eagerly share across the Internet, through social networks, email, chat and word of mouth. It's like rocket fuel, and it is the best case scenario for an app developer because word of mouth is far more powerful than any paid advertising. Ad clutter is everywhere, and people just ignore it.
No one trusts ads, and they cost too much for developers anyway. But humans have shared stories since we've been using rocks as tools. We're naturally built for viral sharing.
But getting your app to spread faster than celebrity gossip takes a lot more than bolting on some Twitter and Facebook buttons. It requires strategizing a world of social interaction inside your app.
What Is Viral?
Virality is about interacting with people and enticing them to participate. Virality isn't a marketing strategy that can be executed once you launch. It has to be thought through and built into your app from the beginning.
To succeed, your app must pass these four tests:
It must have something valuable to share.
It must make it easy for users to share and for friends to join.
It must reward users for sharing and offer them incentives to come back.
The more people use the app, the more value must be created for them.
First and foremost, your app has to have a gem — something valuable to share. That something could be a photo, a great wine, a turn-based game, an article, a playlist or a five-mile run. It's your customer's little pride and joy, and it has to be shareable.
When users share their little gem, they'll get a warm fuzzy feeling that keeps them checking into the app over and over. The more they check into the app, the more praise and delight they will get from it. And when the app's audience grows, the value just keeps going up.
To figure out whether your app has any gems, ask yourself these few questions:
Does my app offer something valuable to share?
Is it worth being shared?
How will users be rewarded when they share?
Why will users want to share?
Why would they want their friends to share?
How will my app motivate users to keep sharing over the long term?
OLD-SCHOOL VIRAL MODELS
The typical viral flow starts when the user creates something and then shares it, leading friends to discover the gem and download the app so that they can get in on the action.
With this approach, the most obvious way to offer social interaction in your app is to add buttons so that users can share their creations (or actions) on Twitter, Facebook, email and SMS. For example, the Faces app enables users to design silly faces of friends that can be shared on Facebook, Twitter and email.
Unfortunately, this approach misses a lot of opportunities, because only some of the users will share, and only a small percentage of their friends will actually see what they've shared, let alone click on the link and download the app themselves.
To go truly viral, you need to engage your audience. Every time they use your app should build on the previous experience, so that they get more value out of your app. And as the audience grows, that value should just go up.
Think of Facebook, Twitter and Pinterest. No one sees the true value of these apps the first time they use them. But the more you put into Twitter, the more you get out of it.
Five Principles Of A Viral Strategy
You don't have to dig too deep into viral principles before you come across something called the viral coefficient. In The Lean Startup, Eric Ries defines it as "how many new customers will use the product as a consequence of each new customer who signs up." He claims that a viral coefficient greater than 1 will lead to exponential growth, and a viral coefficient less than 1 will lead to hardly any growth at all. I won't get into the details, but the math looks like this:
viral coefficient = (average number of users invited by each active user who invites someone) × (proportion of invited users who actually join or become active) × (proportion of active users who invite others)
One important element missing from this formula is the time it takes for a customer to try the app and share it with their friends. The key is to get your users to invite their friends in the shortest amount of time possible. How do you do that?
The quick and dirty method is to just tap into their address book and spam their friends. But then you'd be abusing your customers rather than caring for them, and it will backfire in the end. Instead, try the five principles outlined below. (Most of the examples shown are iOS apps, but the principles apply to all platforms.)
PRINCIPLE 1: MAKE IT EFFORTLESS
The best apps appear so effortless that the design fades into the background, making the task at hand surprisingly easy. This is "flow," and it has nothing to do with processes or charts. It's about being completely absorbed in doing something you love and not being distracted by confusing or burdensome steps. The user loses a sense of time and self and becomes completely immersed. It's why you can't stop playing Minecraft and why your friend just spent three hours on Pinterest.
To create flow in your app, you'll need to remove all obstacles and doubts that users might have about using your app and sharing it with friends. Let's go through a few examples of how your app can do that.
Offer one-click sign-in via Facebook or Twitter, rather than with a dedicated user name and password. This not only gets users registered quickly, but lets you tap into important data to grow the network.
---