New blog posts
HTML block #1
You can change this block in admin panel. Remember, if you change template, this block will be lost. We advise you to clone this block.
Ne lorem percipit efficiantur mei, ius ut simul vidisse. An vel probatus explicari appellantur. Has et comprehensam interpretaris, quo no inimicus maluisset temporibus. Ea mea quod.
Taming The Email Beast
Posted on Nov 19, 2014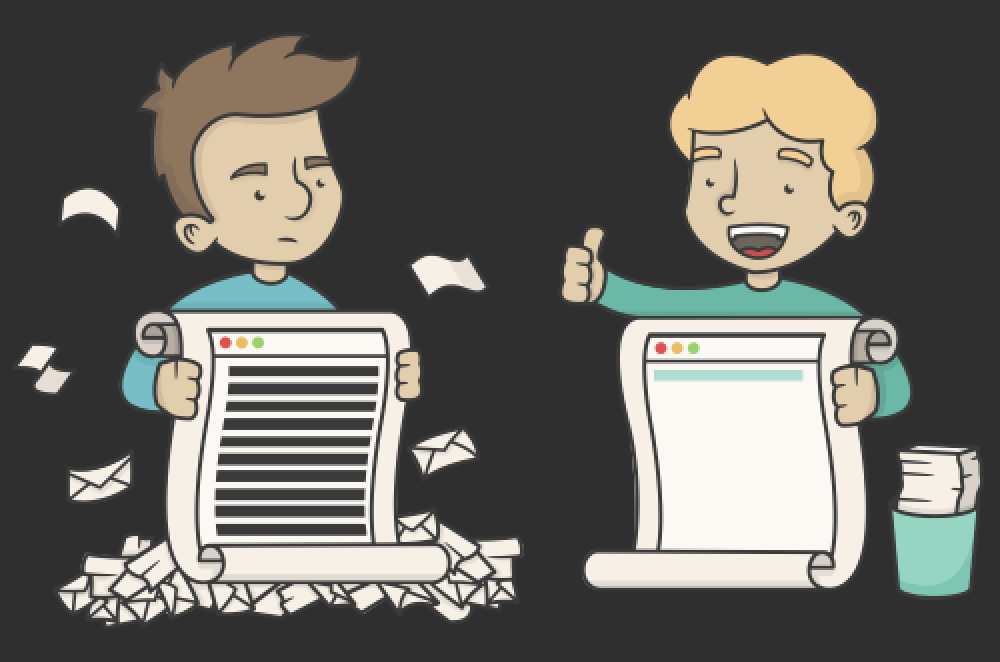 In the 1950s, when consumer electronics such as vacuum cleaners and washing machines emerged, there was a belief that household chores would be done in a fraction of the time.
We know now it didn't work out that way. Our definition of clean changed. Instead of wearing underwear for multiple days, we started using a fresh pair every day, and so the amount of washing required increased. In short, technology enabled us to do more, not less.
Our work environments have followed a similar path. Tools such as email enable us to communicate more, rather than make life easier. In fact, many people are now overwhelmed by the amount of email they receive.
The Problem Of Email
Email has changed our expectations of communication; most of us feel like we need to be constantly available. We are tied to our email-enabled devices, and, like Pavlov's dog, we have to check email every time the bell rings.
We are constantly available, constantly interrupted and continually overwhelmed.
Going offline isn't the answer. As Web designers, we do not just build websites; we provide services to our clients. Therefore, we need to keep our clients happy, and that can only be done by regular communication. Clients need constant reassurance that their project is in hand, and they need continual chivying to provide the feedback and contributions we require to do our job.
Like it or not, email is a necessary evil. But that doesn't mean it needs to rule us. We can tame the beast, and it all starts by doing less.
Like any beast, the more you feed email, the bigger it becomes. It's time to put email on a diet. We can achieve this in a simple way: by using email less.
Send Less
Believe it or not, doing considerably less with email while still effectively communicating with our clients and colleagues is perfectly possible.
You probably don't need to send out nearly as many emails as you do. You could almost certainly reduce the number of people you copy in your emails. Remember that the more email you send out, the more email you will get back. It's that simple.
Email is not always the best form of communication. A face-to-face meeting or a phone call is usually much more effective. After all, what we actually say is the minority of communication. Tone of voice and body language are critically important.
Instant messaging (IM) is another option to consider. While it is intrusive at times, it can be perfect for quick questions. Email encourages long-form communication, while IM tends to be shorter.
That being said, there is no reason why emails need to be long.
Write Less
The less you write in emails, the less people will write in reply. People tend to mirror the behavior of others; so, if you want to receive more concise emails, start writing emails that are to the point yourself.
You might feel that short emails are less friendly and come across as cold, but these problems can be worked around.
Try linking to five.sentenc.es in your signature. That website will perfectly explain the brevity of your emails.
An even easier option is to adopt the "Sent from my phone" signature that many people use these days, a good excuse for getting to the point.
Please don't misunderstand. Being friendly and personable with clients is important. But email is not the place to do that. If you want to chat, pick up the phone.
Email should feel more like Twitter than traditional mail. In fact, many people are abandoning email entirely and turning to Twitter as their primary communication tool.
If this step feels too big, try summarizing your email at the top. This will make it easier for the reader to get the gist of your message if they are busy. Also, you will find that people start doing the same in their emails, making reading much quicker.
In addition to sending less email and shortening your messages, reducing the amount you receive is possible.
Receive Less Email
The easiest way to cut down on replies is to tell people that they do not need to reply. Putting abbreviations such as NRN (no reply necessary) or FYI (for your information) in the subject line will help with this. But that won't stop unsolicited email.
Most of us get a lot of unsolicited email, despite the excellent spam filters that most email services provide. These emails are often newsletters that we've never subscribed to or announcements from companies from which we once made a purchase. Regardless of whether we ever did agree to receive these emails, they are now cluttering our inbox.
You might be tempted to just delete these and keep wading through the rest of your email. But take the time to find the "Unsubscribe" link, because these companies will not contact you just once. They will email you again and again until you stop them.
If they don't include an "Unsubscribe" link, create an email rule that automatically deletes them. Those couple of minutes now will save you time and distraction in the long run. If you really are too busy to find those "Unsubscribe" links, then try out Unroll.me, which makes unsubscribing even easier.
However you do it, unsubscribing from mass emails will dramatically reduce your load. But don't stop there; consider unsubscribing from newsletters that you did sign up for.
Keep Email For Communication Only
Part of our problem is that we have turned email into something it naturally is not. For example, many people use their inbox as a place to read news. Email was never really meant for that. Ample apps (such as the wonderful Feedly) provide this functionality.
Others use their email client as a repository for files that they want to keep. This makes little sense because a much more powerful filing system is built into their operating system.
And yet others use their inbox as a task manager, marking emails as starred or unread to remind themselves to take some action. However, dedicated tasks managers will help you work much more efficiently.
---