New blog posts
May 22, 2014
It's my first blog entry!
Dec 24, 2013
It's my first blog entry!
Intelligent Web Solutions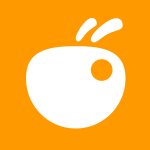 Website: http://www.intelliants.com
Web development company that stands behind eSyndiCat directory software & Subrion Open Source Content Management System. Our software products are used on more than 30 000 websites from 160 countries! We provide complete solution to our customers and we are focused to make these websites profitable!
---
Coupons: 0
No coupons added for this shop.
Expired Coupons: 1
Get 10% discount for any product from the intelliants team. Please note it cannot be applied for the service from the team!
GIVEME10
* Click on the coupon code to copy it