The House Doctor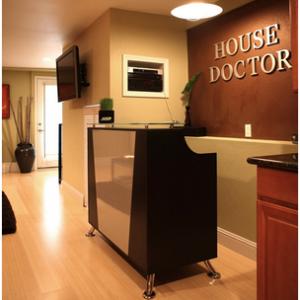 Description:
Urgent Care, Primary Care,  Pediatrics, GYN, House Calls 24/7, Family Practice.
Professional quality care, coupled with convenience and compassion, is why many Bay Area individuals and corporations have chosen Dr. Davis as their primary care physician. Board certified in family practice, Dr. Davis takes pride in providing comprehensive care and establishing long-term relationships with his patients. Here at The House Doctor, we strive to serve as the patient's first and last points of entry into the healthcare industry and as the continuing hub for healthcare services. We provide patients with 24/7 access to their own personal physician.
Address:
1017 Kansas St, b/t Humboldt St & 22nd St in Potrero Hill
Additional Hours of Operation Information:
Mon Open 24 hours
Tue Open 24 hours
Wed Open 24 hours
Thu Open 24 hours
Fri Open 24 hours
Sat Open 24 hours
Sun Open 24 hours
Actions
Sponsored Companies
No sponsored Businesses at the moment.