Saint Laurent's High-Voltage Glamour Woos a Rock 'n' Roll Crowd
Posted on Feb 11, 2016 by Administrator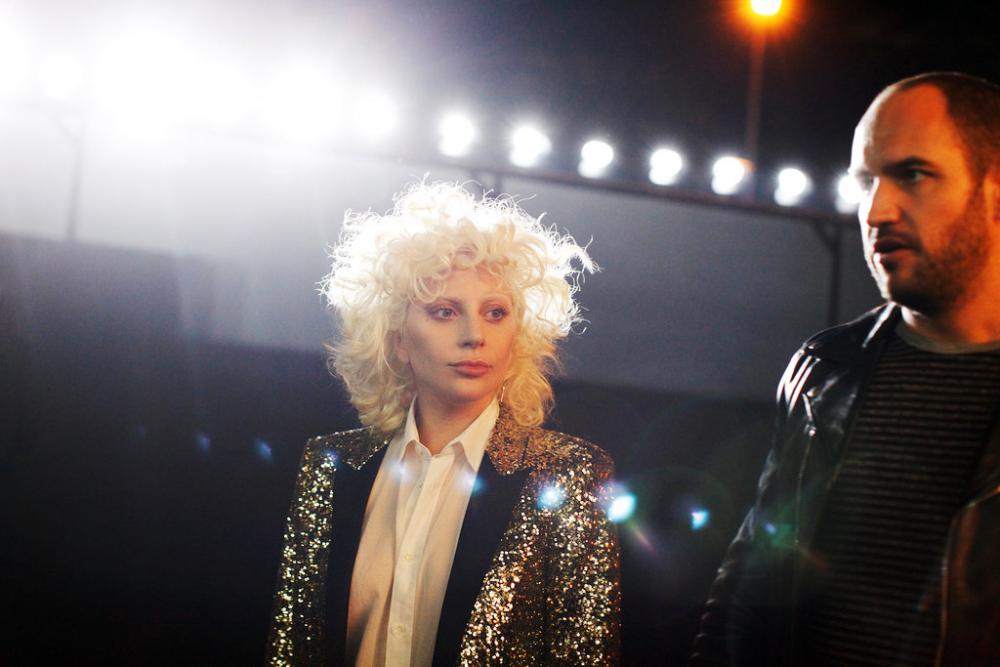 Los Angeles — Lady Gaga wriggled free of a crowd that all but engulfed her at the Hollywood Palladium Wednesday night, pausing just long enough to blow a virtual kiss in Hedi Slimane's direction.
Mr. Slimane, who was about to unveil his fall 2016 Saint Laurent men's and women's collections, was nowhere in sight. No matter.
Lady Gaga, who was in Los Angeles preparing for her own star turn at theGrammy Awards on Feb. 15, had flown in early, expressly for the show, she said. She was one in a constellation of rock 'n' roll legends to grace the proceedings, their widely touted presence having turned the event, weeks in advance, into the most coveted ticket in town.
"I've known Hedi for years," the entertainer cooed. "He's such an incredible man. He really made it cool for us to dress like rock stars again."
Similar sentiments were echoed all around the huge arena during the champagne-saturated cocktail hour. An exultant Linda Ramone, who had been featured in the teaser video promoting the event, showed off a blinding white fox chubby.
"Hedi gave it to me," she said a bit smugly. In Ms. Ramone's dry assessment, Los Angeles has never been much of a fashion town. "But maybe he could change that."
Mr. Slimane, a Los Angeles denizen for the last eight years, has labored mightily to woo this crowd, his shows candid homages to the fevered rock scenes of the '70s and the early '90s. Wednesday night, lured by the prospect of high-voltage glamour and, perhaps, as some skeptics suggested, by sums that can vary from $20,000 to $100,000 per appearance, those stars returned the favor.
The oddly reverent celebrity mash-up was in fact the show. It included rock legends (Joan Jett, Kim Gordon, Courtney Love among them) mingling with entertainment and fashion luminaries like Justin Bieber, who posed for a snapshot with Grace Coddington of Vogue; Jane Fonda; and the Fanning sisters, Dakota and Elle, their eyes rimmed in much the same glitter the models would flaunt on the runway.
---