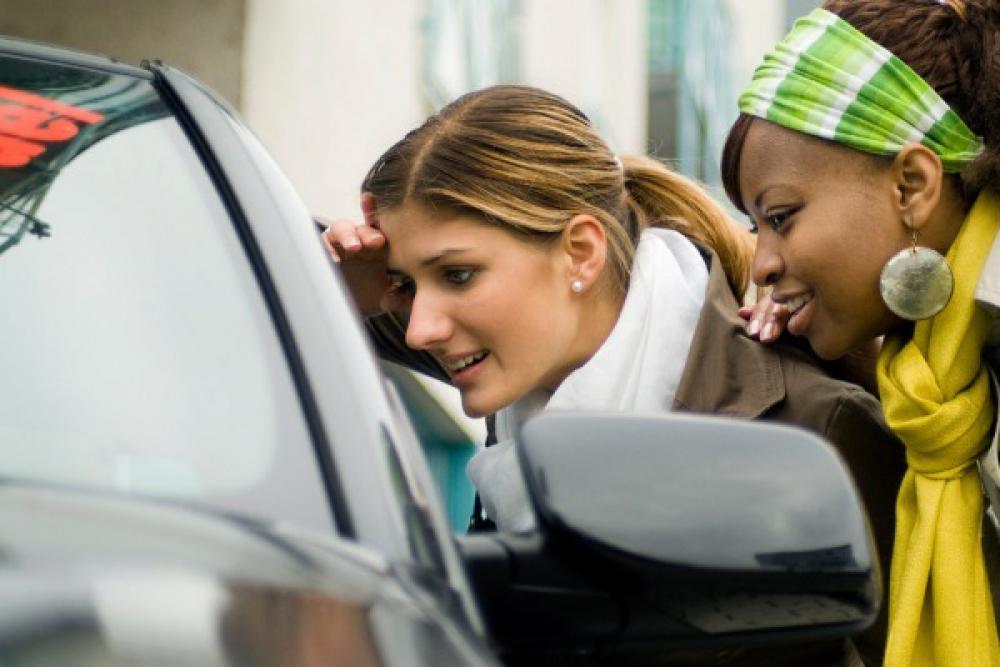 Step 1: Get Approved for a Car Loan
A powerful first step in the car buying process is to get approved for a loan. (If you have decided to lease your new car, things proceed a little differently, so please read "10 Steps to Leasing a New Car.") Getting approved for a loan from a bank, credit union or online lender will show you what interest rate you qualify for. If the interest rate offered is unexpectedly high, you will know that there are problems with your credit history that need to be resolved before you move forward. Getting approved in advance will also mean you can negotiate at the dealership as a cash buyer, which is much easier. You can still accept dealership financing, but getting approved before you even walk into the dealership will be the bargaining chip to get you the best interest rate.
Step 2: Price Your Car and Your Trade-in
Everyone knows that the price of a new car is usually negotiable. But how much of a discount can you expect? Edmunds.com's True Market Value (TMV®) pricing uses actual sales figures to reveal the average price buyers are paying for cars in your area. Edmunds TMV adjusts the price for other factors including incentives, options and color.
You can see the price of the car you want to buy, and also the price of your trade-in, if you have one. Choose the make, model and year of the car you want to appraise and follow the prompts. TMV adjusts the new car price for the available incentives. TMV for your used car shows the current market value if you sell it to a private party or trade it in at the dealership.
While TMV already factors in incentives, it is also possible to separately review the latest incentives and rebates available for all new cars. Perhaps you'll find an even better bargain on a new car you had not considered.
Step 3: Locate Your New Car
As you search for your car, keep in mind that the more flexible you can be about options and color, the wider the range of the vehicles you'll find for sale. Being flexible will also give you more leverage to negotiate a better price, since you are not emotionally connected to one specific car.
On the Edmunds.com home page, select the make, model and year of the car you want. You'll then get a page that displays several actual cars for sale in your area, along with Edmunds.com Price Promise® offers. (More about Price Promise in the next step). Click on the link "Find Cars for Sale Near You" in the upper half of the screen. You then will make selections about options and color to get a more complete list of matching cars available for sale. Once you find the exact car you want, the next step will be to contact the dealership.
Step 4: Use Price Promise and Dealership Internet Departments
Now that you are approaching the deal-making phase of the process, here's more about a good pathway for buying a new car: the Edmunds.com Price Promise program. It assures car shoppers a guaranteed, up-front price on a specific car.
Look for Price Promise offers on the car of your choice, print out the certificate on the page and you are ready to go to the dealership to conclude the deal. It's a good idea to call ahead and make sure the car is still available. Here are other tips on how to use Price Promise to buy your next car.
If there's no Price Promise offer on a car you want, shopping through a dealership's Internet department will save you time and money. You can easily communicate with the Internet manager by phone or e-mail.
We know that many people are drawn to the traditional way of car buying: visiting showrooms right off the bat. If you go this route, you should assess the car salesperson who is working with you before moving forward. Ask yourself if you feel comfortable and sense that you can trust this person. If you do feel comfortable, set up a time to test-drive the car if you haven't already done so. (It's a key step in finding the car that's right for you.) Before you head to the dealership, review all your notes and bring them with you.
Step 5: Negotiating
If you are using Price Promise, you will likely find offers that are below Edmunds TMV (and you can check with our Live Help team to be sure of that) And that's a locked-in, guaranteed price, so there shouldn't be any need for further negotiation.
But If the car you want isn't available through Price Promise, you can use the following approach to negotiate a good deal: Request Internet price quotes from at least three local dealers. Take the lowest price, call the other dealerships and say, "If you beat this price, I'll buy it from you." The dealer almost certainly will give you a better price.
Some shoppers find this time-consuming and stressful, so consider whether the potential savings are worth the time and effort. It's good to remember that a good deal isn't just the lowest selling price. It's a combination of the most streamlined, enjoyable shopping experience and the lowest total out-the-door cost.
---
Feb 15, 2016
New blog posts
Blogs Archive