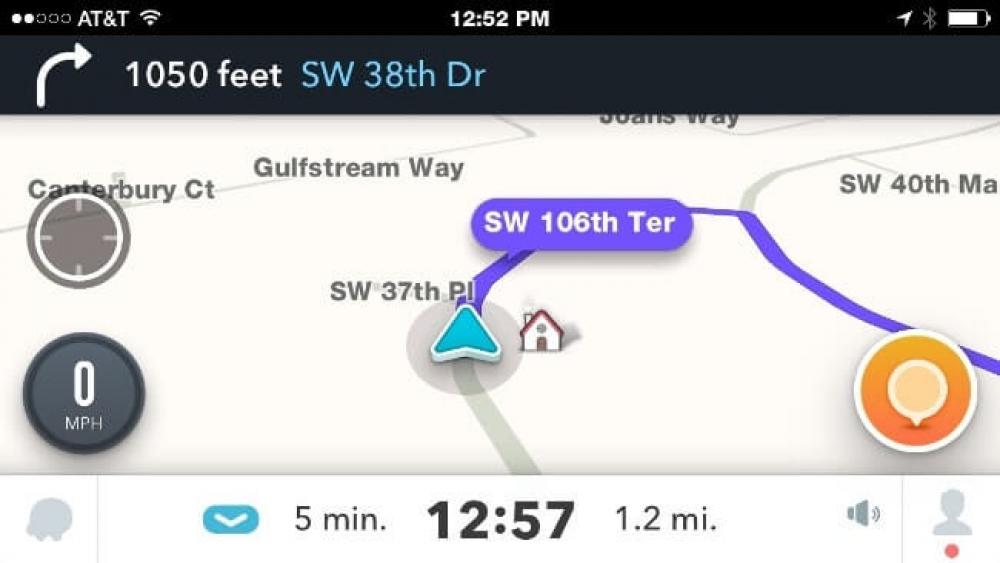 In 1995, Oldsmobile introduced the first GPS navigation system available in a United States production car. A lot has changed since then. Oldsmobile doesn't exist anymore and GPS navigation systems are available on most models of cars, trucks or SUVs as an option.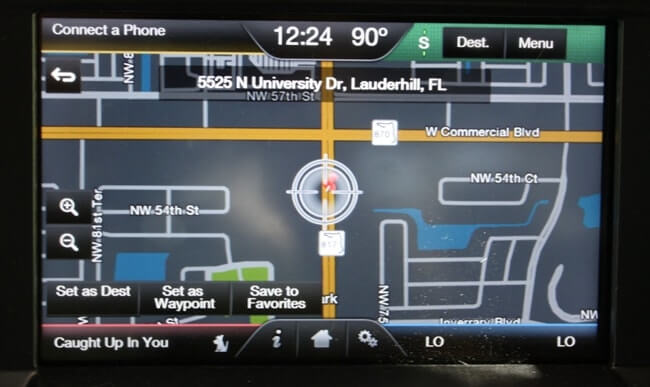 The other major technological change in the U.S. is that most people own a smartphone and have a data plan to go with it. All modern smartphones have some type of map and navigation app built in. You can install other apps like Waze for enhanced map and navigational features.
When you are buying a new car, at some point you'll need to decide if you want to pay for built in navigation as an option.
Your Smartphone Map Doesn't Work Everywhere
In order to use map apps on your smartphone, you need to be in a coverage area for data service. If you only drive in major metropolitan areas you will almost always have service on the road. The same is true if you will be on major highways east of the Mississippi and in heavily populated western states like California and Texas.
However, if you travel in very rural areas that are far from major cities, you will find that you lose service in a lot of areas (even on interstate highways). Once you lose wireless data service, your map app will no longer be able to display the map or guide you with navigation.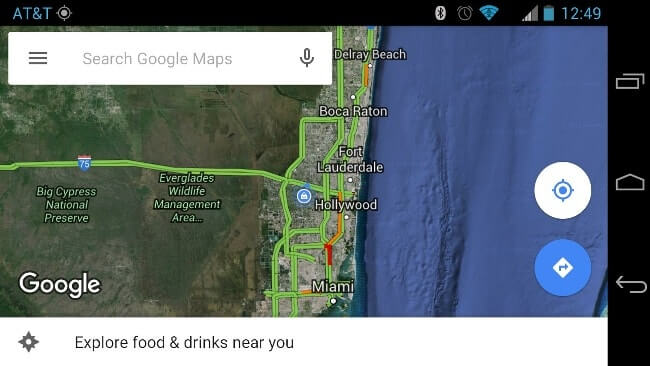 Since your phone will still receive the GPS satellites, it may display your location for a short period of time if you leave the map open. It will work until it needs to download more information to draw more of the map as you leave the current view on the screen.
Cost of the Navigation Option
When added as a standalone option, built in navigation typically costs around $800. With many models, you need to have a certain trim level first before you can add navigation. The cost for the needed trim level can be $1,000 or more and will normally include an upgrade to the touch screen radio. Sometimes, the trim level will include navigation.
If the trim level includes navigation, your decision is really based on the other features included in the trim level. You are getting navigation for "free." In reality, you are being forced to buy it as part of the package.
The cost of the built in navigation as a vehicle option seems a little bit ridiculous when compared to stand alone GPS products you can buy. You can get a Garmin Nuvi for around $100 that will work without cellular data service just like the option built into the car.
Update Costs
Unlike your smartphone or any map website, the maps in your navigation system do not download updates. This means that after a few years, the navigation can be wrong if road construction has taken place. Gas stations and other points of interest that have opened or closed since you bought your car will not be updated either.
In order for your system to be up-to-date, you will have to get a map update. The manufacturers charge an absolutely ludicrous amount for these updates. They typically cost over $150. To stay updated, you'll have to fork this out every year.
If you own a standalone GPS like a Garmin, the updates aren't always free either. You can get products that include lifetime maps and/or traffic. For Garmin products, "LM" in the model name means it includes lifetime maps and "LMT" in the model name also includes lifetime traffic. If you have a lower cost device that doesn't include lifetime updates, you can purchase updates for the life of your device for $80. This is a much more reasonable cost than what you are charged to update in vehicle systems.
Waze App Features
Earlier, I mentioned apps like Waze. It is a free map and navigation app that I really like. It is designed to use as little data as possible by displaying simple map graphics instead of satellite imagery.
The app allows users to report incidents, road hazards and police activity to warn other drivers. When you reach the location where another user has made a report, you are able to confirm or remove the warning.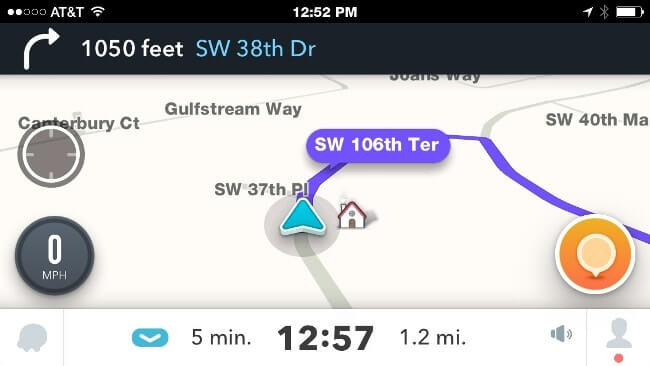 The Waze app enables drivers to work together to avoid incidents and traffic tickets. Technological innovations like this are what make America great (again)!
Is the Option Worth It?
I don't feel it is ever worth the cost to buy the built in navigation option on any new car. The only reason to get the option is if it is included in a trim level or equipment package and you want the other features that are included.
My wife has navigation in her Ford Escape because she wanted the upgraded sound system and you couldn't get that system without a package that included navigation. My friend ended up with navigation in his F-150 because it was included in an equipment package that contained other features he wanted.
Unless you are forced to add navigation due to a situation like this, I don't recommend purchasing the option. Use your smartphone to navigate. If you will be traveling in areas that don't have good cellular coverage, then buy a standalone GPS.
If you want to get a great deal on a new car, make sure to read our new car buying guide. You will learn all of the important strategies and become an educated car buyer.
You must use competition between dealers to your advantage. Get a baseline price for your negotiation from TrueCar and find out what others in your area are paying. Use sites like CarClearanceDeals and Edmunds to get additional quotes so that you will have maximum competition for your business.
---
Jul 18, 2016
New blog posts
Blogs Archive